The Jack Of All – Fuji XF16-55 F/2.8 R LM WR
Fuji XF16-55 F/2.8 R LM WR Review
This was the very first Fuji lens I bought, as part of a custom Fuji kit that Conns Cameras were kind enough to make up for me, along with a new Fujifilm X-T1, grip and a few other little things I needed. The flexibility from the range of this zoom gave me a great learning point to continue my Fuji journey with. At 16mm the XF16-55 F/2.8 R LM WR offers up a good wide angle with reasonable control of the corners, although like most wide angle lenses it's best not to place any strongly defined shapes near the outside 20% of the frame, shapes like faces for example will stretch out of proportion. On the other side of the range the 55mm gives a really nice mid-telephoto angle, a good place to start for headshots or just giving a little less width and brining the background into a little more of the image.
The lens is on the heavy side for a small mirrorless camera system weighing in at 0.655Kg about the same weight as Sigma's 35mm F/1.4 prime [0.665Kg] so if you think of it that way not really heavy at all for a zoom lens of this high quality. It can feel a little out of balance on a small camera like the X-E2 or X-T20 if you are the kind of shooter who holds the camera with one hand. I tend to support the camera and lens with my left hand and operate the camera with my right. That just seems like a stable way too shoot for me.
With the omission of any stabilisation on their 'pro' level zoom lens a lot of giving out was done by various reviewers and some users. Fuji decided not to add it to keep cost, weight and bulk down & considering that if you apply the rules of shutter speed and focal length, match your shutter to your lenses length, your shutter needs to be between 1/24 on the wide end and 1/100 on the tele length. For me I rarely drop below 1/125 as once people start moving you are going to get movement blur. On longer lenses like the XF 50-140 Zoom it makes perfect sense to have OIS but I really don't miss or see the need for it here.
Sharpness
The zoom is sharp, like all of Fuji's XF range of lenses, from 16mm right up to 55mm. I have read that some people complained that the lens is not sharp towards the tele and but my copy is good right from 16mm all the way to 55mm. I think there are Fuji primes that are a little sharper but that won't effect my use of this 16-55 f/2.8 zoom for almost all of what I shoot. Know your tools and you can never go wrong.
AF Speed
Yes, this is one of the lenses you want on your Fuji if you need fast AF. With it's linear motor it grabs focus very fast and accurately & was easily able to keep up with my kids getting spun around on a fast ride at the fairground, a good testing ground of any new system. The newest firmware in the lens and in the body [an X-PRO2] helped here & really shows Fuji continued development to improving their products for their customers, these updates they offer for free and sometimes when they offer a major one it feels like you just got a new camera. Nice that.
Below are three images shot wide open @2.8 and at 55mm & tracking turned on with the X-PRO2. The focus point was on Reuben's eye and I think the system did a great job of nailing the shots and keeping up with the action.
In Use
The zoom ring has a smooth action to it's turn with a short throw from wide to tele, allowing for a quick response to changes in view. It's rubbery feeling makes it grippy even in the heavy rain. It has a slightly heavy action to it so changing the focal length really need the photographer to grip the lens with finger and thumb in order to turn. This means that the lens will not easily drop to a different angle just because you rocked the camera about a little and that is a good thing in my mind, although you won't be easily able to use one finger to zoom in or out. The focus ring, although a little small, is very knurled and made with a different finish to the larger zoom ring allowing the user to easily feel for the correct part. It has a good weight to it allowing for smooth focus, although like all of Fuji lenses, it's electronic rather than mechanical & with no hard stops can make focus pulls a little difficult to mark off. But if you haven't grown up using old lenses or on a movie set this is not lightly to bother you in any way. It simple works.
The minimum focus distance is only 30-40cm [depending on focal length] so you can get in close, not macro close but close enough to make small things bigger an important consideration in a lens to the most part.
The zoom is also a WR or weather resistant lens, meaning you can be confident in taking it out in the rain or a dusty environment and not be stressing about it breaking down mid shoot. This I like as it does tend to rain a bit in Ireland
Final Thoughts
I've always been a prime kind of guy, I like picking an angle and for the most part sticking to it. I'd happily shoot most events with just two lenses but sometimes you need to be able to have the option of changing fast so for me this is where a zoom really shines. This one is perhaps not a master but it is really, really close, so that in use in the real world you probably won't notice anything out of place in your images. It's a nice lens to use and gives great results. It's built like it can take a good beating and still operate. I don't ever see me selling my one as for the times where I need it I wouldn't like to be with out that option.
Have a look at the following images all taken with the Fuji XF16-55 F/2.8 R LM WR
All shots taken by Kim Farrelly with Fujifilm's XF16-55mm F2.8 R LM WR. All right reserved
Kim is a professional photographer & Official Fujifilm X-Photographer living in Celbridge Co Kildare, Ireland. When not shooting Portraits and Weddings or Corporate & Editorials he can be found searching out the best coffee shops or running round after his two kids.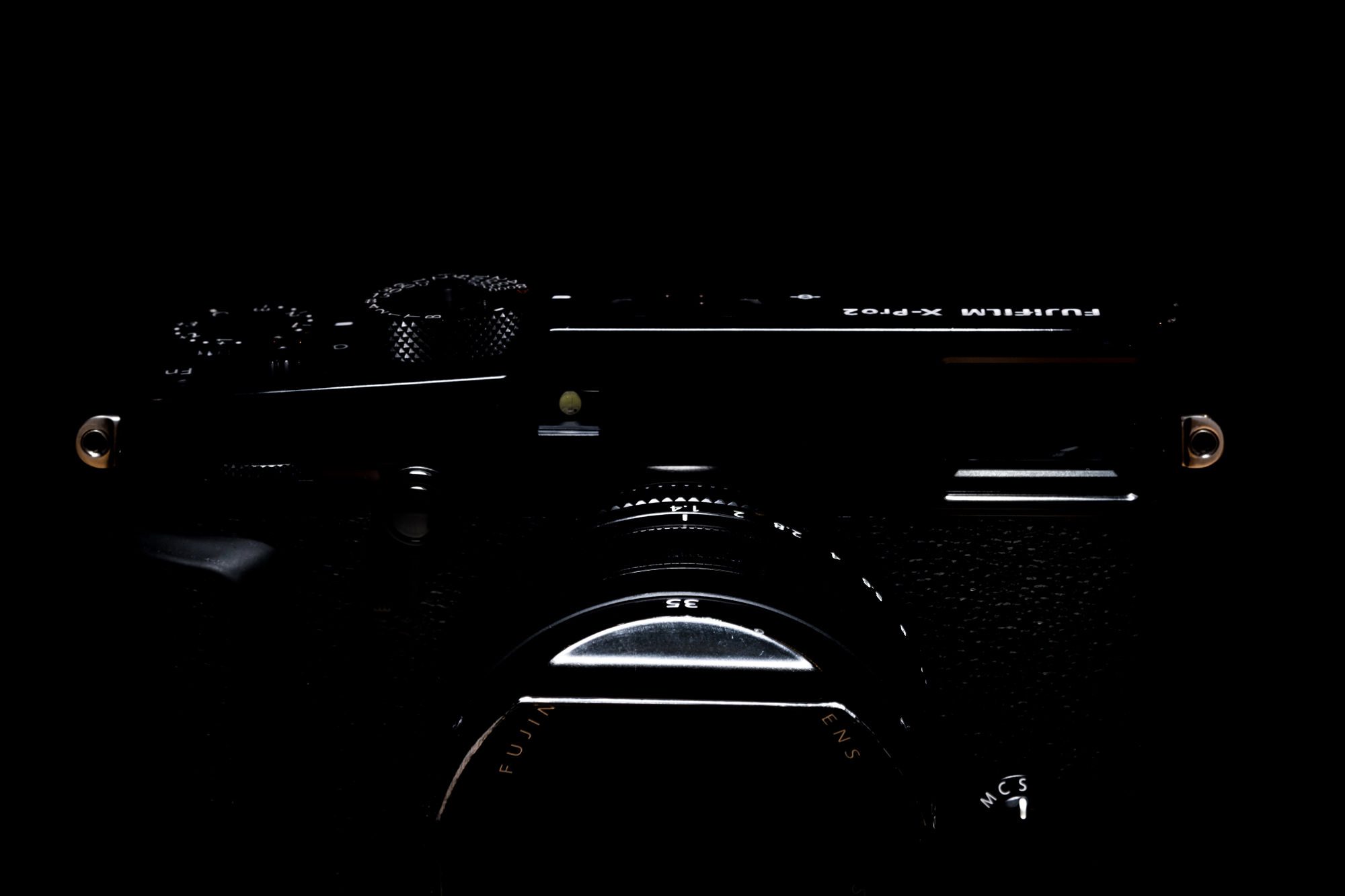 Previous post A Little Bit of Magic – Fuji's XF 35mm F/1.4