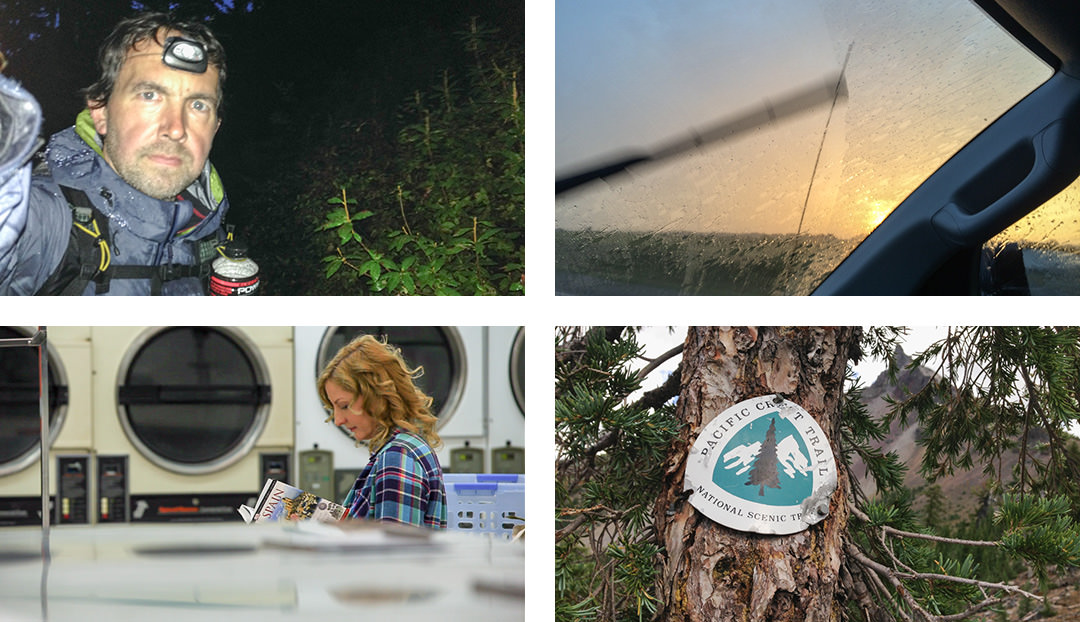 A time lapse video where  Andy Davidhazy recorded one photo/selphy every one mile of his journey along the 2600 milePacific Coast Trial from Mexico to Canada.
Every Spring, ambitious hikers set out to hike the 2600 mile long Pacific Crest Trail for a variety of reasons, be it to lose themselves in the wilderness experience and escape the bustle of civilian life for awhile, or to find something within themselves derived from the challenge and achievement. They will plan for months, if not years to do this, and along with their lightweight gear and food supplies they will bring with them unique hopes and expectations for what the experience will mean to their lives. What if, after all this, the hike doesn't go as planned, or re-entry into "normal" life presents challenges and opportunities all their own?
We all have these stories and this film presents just one of them. It's a narrative drama that explores what life is like before and after one man's life-changing experience—a 2600 mile hike from Mexico to Canada on the Pacific Crest Trail. The LostorFound.org website will serve as hub to an online community that allows people to share and explore stories of all kinds of fearsome challenges and outdoor adventures that were pivotal to one's life in some way—focusing on the impact of the challenge and adventure more so than the adventure itself.
FILM SYNOPSIS:
After hiking 2600 miles from Mexico to Canada on the Pacific Crest Trail, a man discovers that life after a life-changing experience isn't the change he planned for.
It's several months after "Just Andy" (played by Andy Davidhazy) completed his long hike on the PCT. After living in the wilderness for five months, we meet him drifting and alone on a meandering road trip, grappling with the death of a loyal companion, the meaning of his journey, and what comes next. He has a series of encounters during this time on the road, with conflicts and memories from the trail surrounding him still. While visiting a small town laundromat, he meets Josephine (played by Karla Droege). They share a dryer and stories about their lives and the adventure they see in each other. As Just Andy looks for signs he is on the right path, this encounter holds an unexpected turn.
Kim is a professional photographer & Official Fujifilm X-Photographer living in Celbridge Co Kildare, Ireland. When not shooting Portraits and Weddings or Corporate & Editorials he can be found searching out the best coffee shops or running round after his two kids.
Next post 2015 Sony WPO Awards – Mobile