The Special Specialist : Fujifilm GFX100 A Modern Medium Format Camera
Fuji GFX 100s Review
A few weeks ago I was very lucky to get my hands on Fuji's about to be launched 102 megapixel medium format digital camera & I was taken aback at it's ease of use as well as the files it produced. It was a pre production camera meaning the firmware was not final but still working really well. I didn't get to long to shoot with it but long enough to make up my mind that I want one, but at €11,000 I will have to wait a little bit longer so see this reality happen.
The camera is an upgrade, well new camera, to join Fuji's existing GFX line up, along side the 50s & r models both of which have a 50 megapixel medium format sensor inside. Although fine cameras they brought a lot of the slowness that shooting with a big sensor camera brings, mostly down the the seeped at which the sensor can readout the info to the camera. The AF is old school in the GFX50s(r) with contrast detection only, not really all that much of an issue day to day but still it is 2019 and time surly for someone to produce a new camera that operates just like a small camera with fast autofocus and in body image stabilisation, you know like a camera that was made for the next decade, well that's exactly what Fuji did with the GFX100s. It feels just like a larger X-t3 with the grip fitted
AF Speed
Yea, this is one of the biggies about the new camera, it uses Phase Detection AF, just like the X-T3 and feels about as fast, least to me in the street it does. Part of the reason I think this camera is going to shift the market a little, part of the improved usability it brings. The usual 100% AF coverage is included as is the now excellent eye AF feature recently seen on the X-T30 and X-t3.
In Body Image Stabilisation (IBIS)
This is a first for a medium format camera, with the inclusion of IBIS on the sensor ( the camera moves the sensor in three directions to counter for any camera shake while you shoot) I was able to shoot at 1/10 of a second and still get sharp shots, that's really incredible in a camera with a big sensor inside. This makes shooting handheld really easy even at the lower shutter speeds where the 102 megapixels and size of the sensor would make getting a sharp shot more difficult.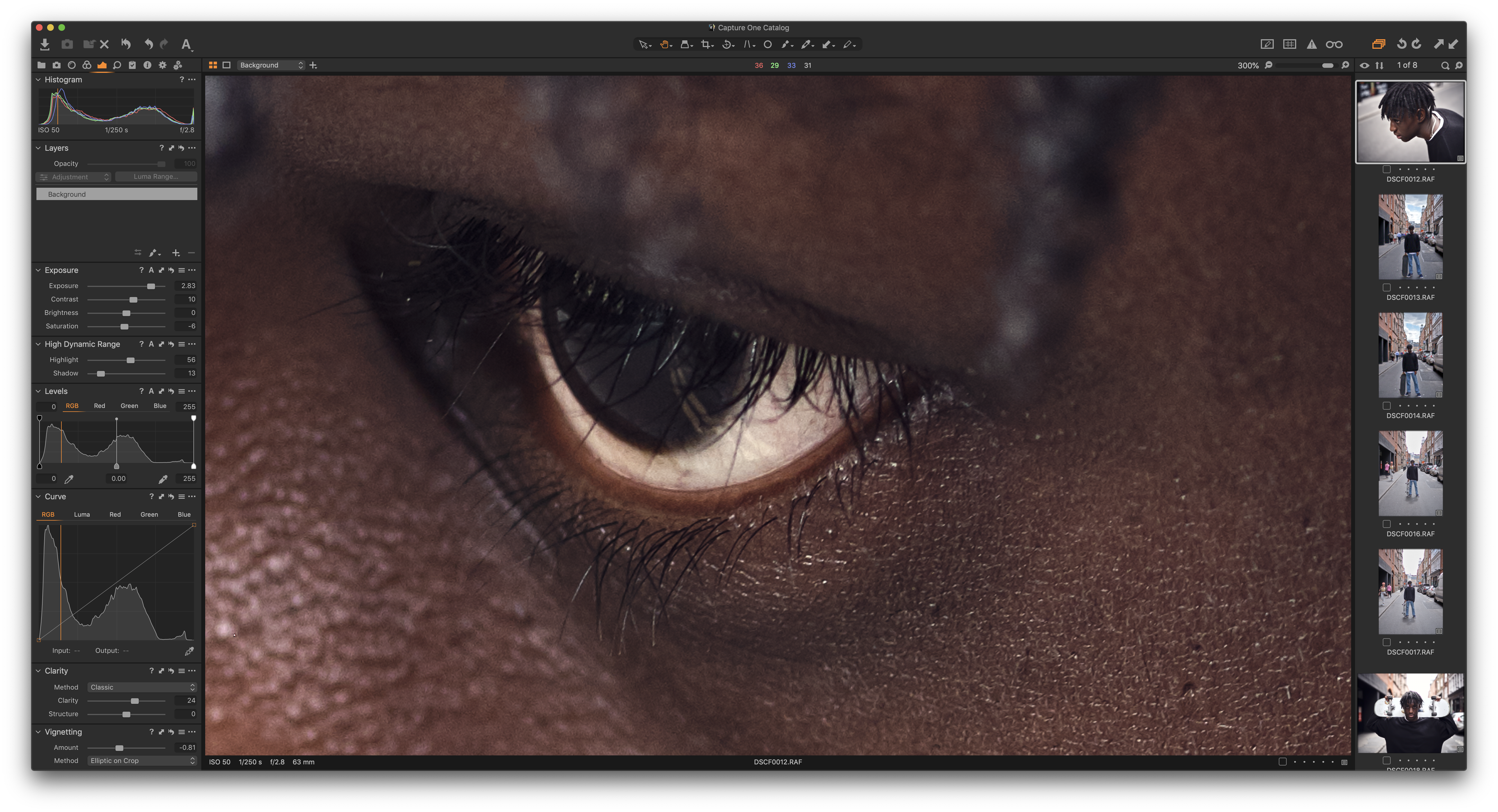 Output
This is probably the big one as the resolution is 102 megapixels and will output at 16Bit in raw.
That is a lot of info in a raw file and as such they tend to be on the larger size, the raw file for the image above is 208.2MB is size, so your 32GB SD card will hold about 150 shots before it's full. This is not the camera to spray and pray with – noir is any camera for that matter – but you will feel the files are big when you go and have a look. My iMac takes a tiny moment to display these files in Capture One & it's sporting a fast i9 processor and SSD as well as a powerful GPU. Not any problems working  on the images but interesting that I finally noticed a slight delay in rendering.
These files will give a native 1:1 print size of about 40×30 inches @300dpi that's huge and before you get photoshop to do and trickery in resampling the image for a bigger size. Think of it as a negative that is 40 inches high and 30 inches wide, if you print big, real big this is a camera for you to consider for sure.
Feel
Like all the Fuji lineup of late the feel is very much a part of the cameras. The grips are a good size of my somewhat largish hands, with the function buttons and dials all in familiar places, if you have shot Fuji X cameras that is… The vertical grip was effortless to work with, I didn't feel like it would slip at all and although thinner than the main grip it as comfy in use & much nicer in real like than in the photos, least to my eyes. Really you need to go into a shop and have a play for your self to see if it will work for you, it's not something I can offer up here. I like shooting with Fujifilm cameras this being no exception, fair for from it, it's wonderful to use even without the big sensor and huge resolution. It simply feels like a modern camera should.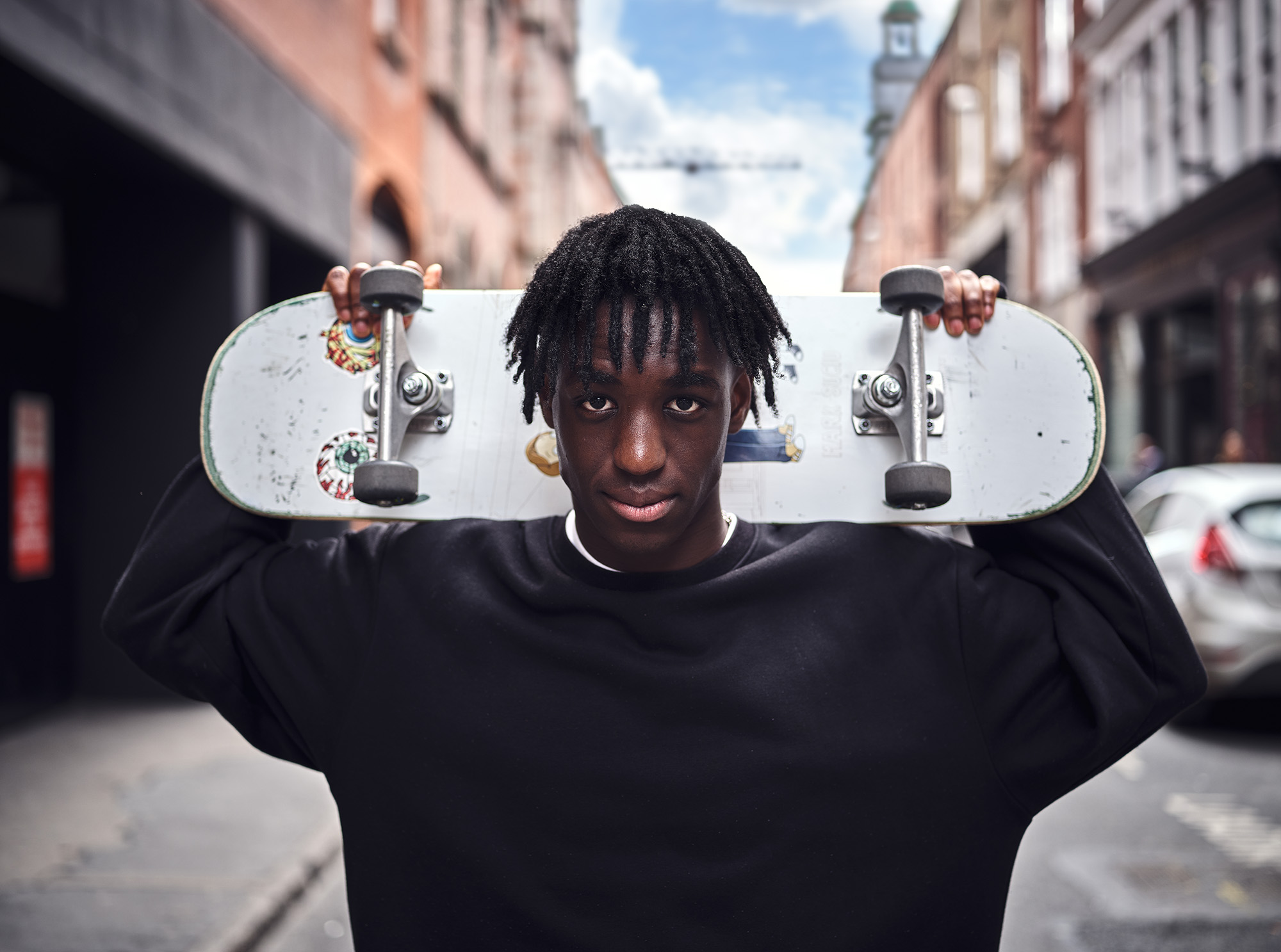 Final Thoughts
What can I say other than my mind was blown by how easy this GFX100s was to shoot with. If you are in the market for a high resolution sensor and need or want a fast focusing weather sealed camera that has IBIS and a large sensor that outputs 16bit files, and you have the power to edit them and store them, then this is the camera for you, if you can do without the extra 'modernness' this brings that have a look at the  GFX 50 range as you still get the goodness of the large 44×33 sensor. It was difficult for my to hand this back to Fujifilm but I'm very appreciative to have had the opportunity to spend some time shooting with such a good camera. Go play in the shop and see but a word of warning you might just get a serious case or GAS if you do…
All shots were taken by Kim using Fujifilm's GFX100 with their GF63mm & GF45mm lenses. Thanks for reading.