The Wide One We Have Been Waiting For – Fujifilm XF 8-16mm F/2.8 WR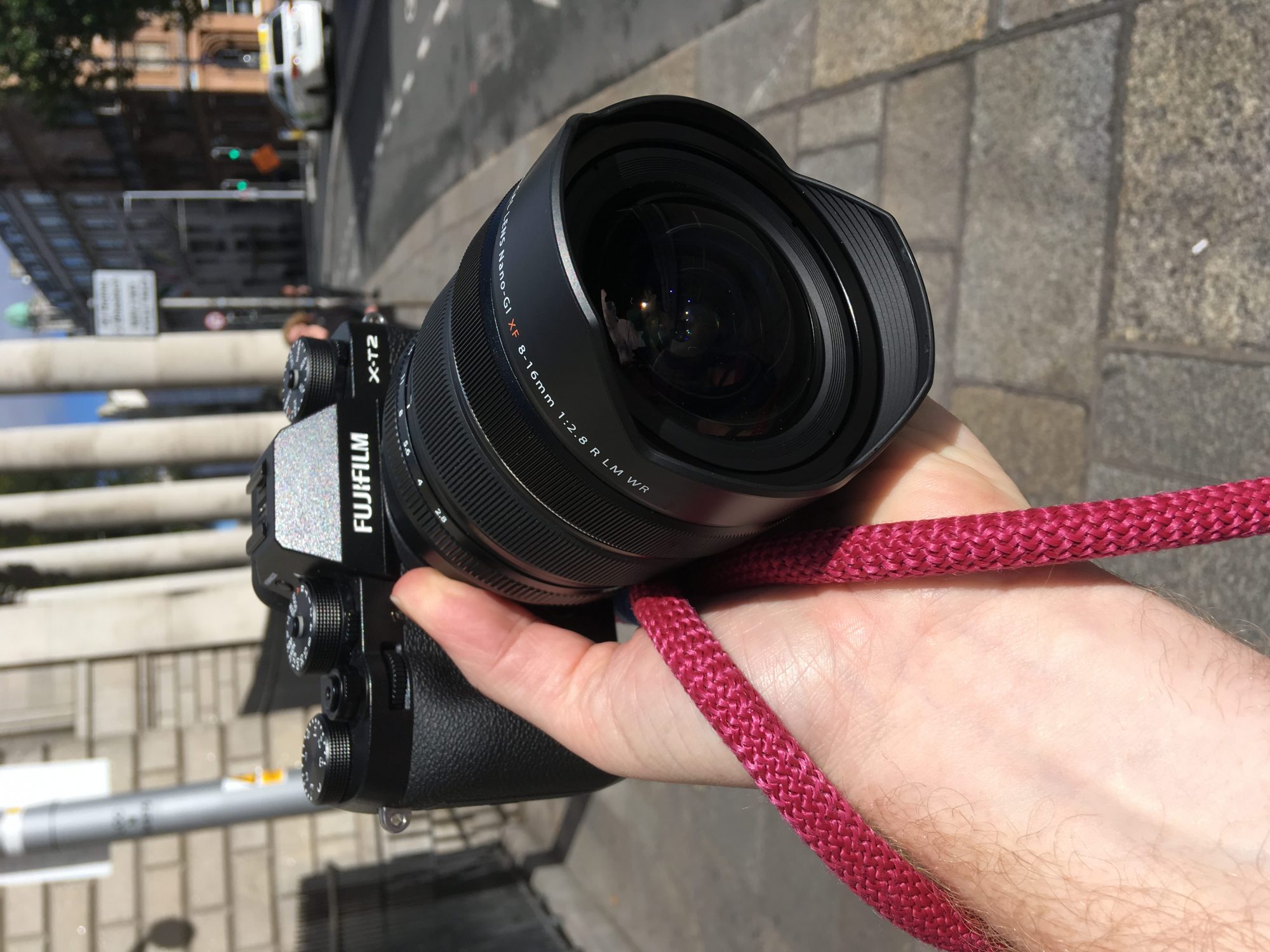 WOW WHAT A LENS!
There it is right there end of review… Really that is all I could say after using Fujifilm's new XF8-16mmF2.8 R LM WR ultra wide zoom lens for a day. I borrowed it from Fujifilm to help with a shoot I had that day as the promise of 121º of rectilinear imaging was something I just had to see for myself. I won't be able to post many images here as it's client work but here is one of a empty changing room in a swimming pool so you can see how well it handles lines at it widest 8mm focal length. The images is a screen shot so you can see that there is no corrections done in post, shot at 8mm and F/8 on a Fuji X-PRO2 at 1/8 on a tripod.
The build of the lens is similar to the other two zooms that are adorned with the 'Red Badge' ( the 16-55/2.6 and the 50-140/2.8) and completes the trinity of zooms. It's super quick to stain focus on my X-T2 but with such a wide angle lens there is lots in focus all the time unless you get in close, the AF ring is light with great dampening making any manual focus adjustments feel natural. Of course it has weather sealing, like it's siblings zooms, and that is great for those who like to shoot wide outdoors, one down side it no filter attachment yet available for it so a little limiting for now if that is your bag baby. There is no OIS on this one and for me that's not really a big deal in such a wide lens, I was able to shoot at 1/30 all day and get sharp shots on the street but I have steady hands despite the all the coffee I drink. #steadkim?
The lens simply blew me away, it is super sharp everywhere, it's super wide and keeps the projection of the image well under control. There is a sense of pulling the depth of the shot in closer yet keeping the width, em, wider. Almost like the image was shot on a much bigger sensor. I have no idea how it looks like that but to me it does. Yes it is a little on the 'HOW MUCH!?' side of pricing but considering just how well it works I guess it's up to you to find the value in it, of course there is the XF 10-24 F/4 lens if you want wide at half the price and it a good lens, has Optical Image Stabilisation and can take filters. What you give up is the weather sealing and the optical clarity near the corners but you gain the ability to have filters and have change left over to go and buy a new X-E3 ( or a second hand X-T2) but if you need the WR and the 121º of 8mm w i d e n e s s this new 8-16/2.8 is simply WOW!
My mate James just over arms length at 8mm and 2.8, X-T2.